We will spare you the typical gospel all self-help articles seem to preach about the benefits of exercise. At this point, it is a well-known fact that moving our bodies helps improve mood, mental health, and longevity. With a lot of our favorite gyms and exercise studios either being closed or operating in limited capacity, it seems that getting those 30 active minutes a day is proving to be a bit of a challenge these days.
Luckily, you can get just as good of a sweat at home as at the gym, thanks to these online fitness influencers! Most offer all of their online classes for free, while others are way more affordable than the gym, yet just as effective. Now you really don't have any excuses!
1) FITSQR
Instagram: @fitsqr
Pre-pandemic, they started off as a boutique gym in Toronto's luxurious Yorkville area. Post-pandemic, they effectively pivoted their business model to provide daily virtual workouts from home. You can access Fitsqr On Demand for a mere $30/month (that's $1/day!). There is even an option to try their workouts FREE for 7 days. Sign up here.
The magic behind the madness are quick yet effective, 30-minute HIIT workouts that can easily be squeezed into your day. You can browse 130+ videos, ranging from targeted workouts focusing on booty, upper, body, or core, to intense full-body sweats. This loyal writer has been following founders Jesse Dunphy and Ivana Krunic's journey from last March, when they first became virtual, providing daily 30-minute workouts through Instagram live, to present, where they now offer an extensive database of classes that can be accessed on-demand. They also create themed weekly/monthly challenges to create more accountability and effectively make working out a part of your routine. Go to https://fitsqr.vhx.tv/ and crush your fitness goals from anywhere!
2) PAMELA REIF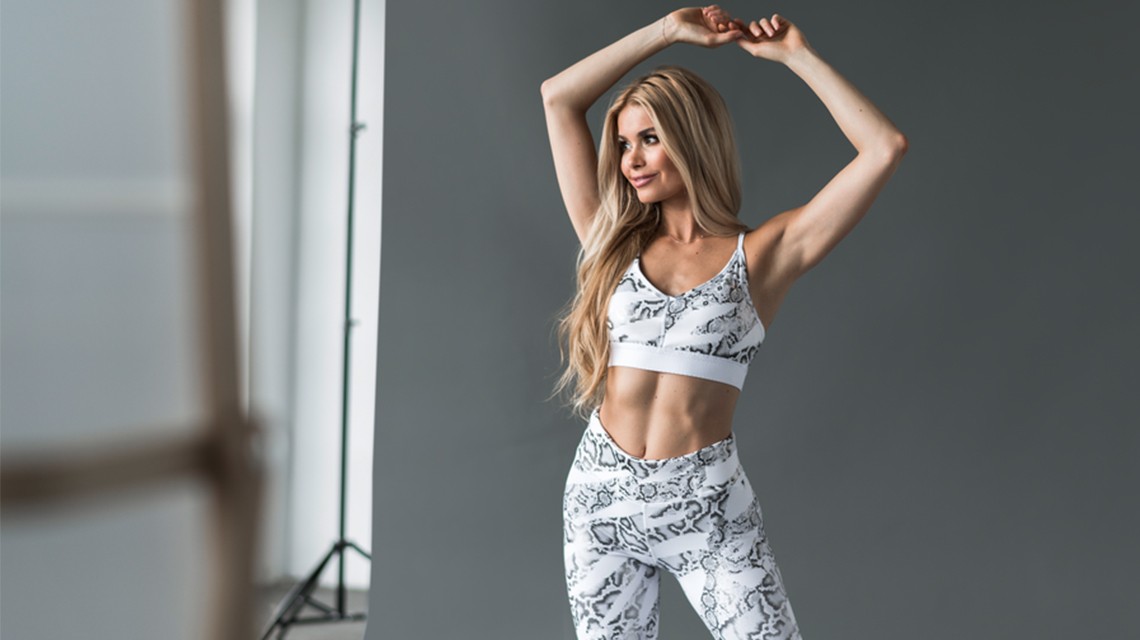 Intagram: @pamela_rf
An absolute lockdown lifesaver. This German beauty has a collection of workout videos that are completely free on her Youtube channel. Pamela has garnered quite the dedicated following- 6.6 million subscribers and counting! Her videos include no talking (unless she's doing a live workout where she talks you through the proper form for each exercise), and she does each exercise with you for 30 seconds so it really feels like you have your own virtual workout buddy from home! Whether beginner or advanced- whether it's a booty day or upper body day, Pam has got you covered. 
The most amazing offering are her FREE workout plans, which can be accessed through her Instagram story highlights. Every week, she makes a seperate plan for beginners, those who prefer 30-minute workouts, those who want to sweat for 45-minutes, and those who love to dance (her dance cardio workouts are a SUPER fun way to sweat). Everything is perfectly laid out- all you gotta do is get moving! Each day focuses on a specific body part for maximum results. Access her Youtube channel here and Instagram page here to get fit with Pam! 
3) LINDSAY HARROD FITNESS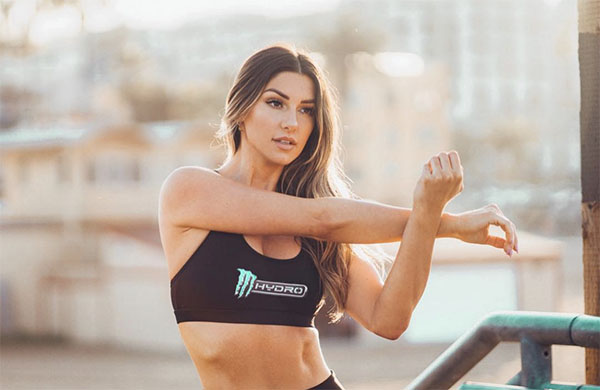 Instagram: @lindseyharrod
We had to include this colorful, Cali-based gal to our list. This tight and toned beauty offers Live With Lindsay- for just $10, dive into a zoom class environment with like-minded ladies who love to sweat. Lindsay's classes range from low impact, to strength training, to high intensity, and cater to all fitness levels and backgrounds. She loves to combine functional training with bursts of high intensity cardio, so you leave feeling toned, energized, and super accomplished. All classes are 45 minutes, and include: HIIT Cardio & Core, Slow Sculpt (a low-impact, reformer-inspired class), Lean & Lifted Legs, Upper Body Blast, and finally- Full Body Fire, which is a total body burn and serious sweat!
You can sign up for her livestream home workouts here (schedules are updated weekly). Also, check out her instagram for some serious self-love, motivation, fashion/home decor inspo, and yummy and healthy recipes. 
4) CHLOE TING
Instagram: @chloe_t
Boasting a whopping 19 million subscribers, there has seldom been someone who hasn't tried at least one of Chloe Ting's fitness challenges during lockdown. Her free workout programs are available on her website https://www.chloeting.com/. She creates playlists on her Youtube channel for each of her programs and updates them regularly.
Chloe's videos are super accessible and great for all ages and fitness levels. She regularly comes out with new home workout programs, which include a Weight Loss Challenge (30-40 minutes a day); Hourglass Challenge (targets booty and abs); Flat Stomach Challenge, 2- week Shred, and more! Chloe makes it super easy to create measurable and achievable fitness goals. Get Summer body ready from the comfort of your living room!
5) YOGA WITH ADRIENNE
Instagram: @adrienelouise
Yoga has an array of benefits for mind, body, and soul. If you are looking to get into a workout that increases flexibility, strength, and mental clarity and calm, definitely give yoga a try, and let Adriene Mishler be your guide. 
Boasting an impressive 9.6 million followers, her Youtube Channel, Yoga with Adrienne, offers an array of free and accessible yoga classes. Depending on where you're at in your yoga journey, you can find quick stretches for under 10 minutes, or classes for every type of intention (whether you're looking to ground, breathe easier, or obtain more courage). Adrienne also offers a 30-day yoga journey, which focuses on developing a different type of yoga skill each day, whether it's balance, connection, breath, or discipline. Check out Yoga With Adrienne and map out your yoga journey today!
With fitness journeys, the hardest part is taking that first step. We hope we have shed some light on effective ways to move your body from the comfort of your own home. Remember- everyone's body is different with varying needs when it comes to movement. Find your groove, be patient with yourself, don't give up, and most importantly- have fun!