Regular price
Sale price
$20.00
Unit price
per
Sale
Sold out
The Details.

Set of 2 Linen Placemats
Standard 100 by Oeko-Tex® Certified: Safely tested to be free from harmful chemicals.
100% European linen, woven from premium flax grown in Belgium and France.
Made available in beige, brown and charcoal
Dimensions: 15" x 20"
Bordering hem measures 1"
May coordinate with linen napkins, tablecloths, and/or table runners of the collection
The Description.

Introducing The Linen Placemat by Clementine Threads. Crafted in Portugal, it is the perfect addition to any dining table. Made from 100% pure, high-quality flax linen sourced from Europe, The Linen Placemat is not only stylish but also durable and long-lasting.

Offered as a set of two, the natural texture and unique character of European flax linen give the linen placemats, and the table on which they are used, a rustic and elegant look This makes the set of linen placemats appropriate for both formal and informal occasions. Its breathable and absorbent properties make it perfect for use during all seasons, providing stylish dining throughout the year.

Measuring 20 inches in length and 15 inches in width, each linen placemat is sized to fit most standard-sized dining table settings. Offered in neutral beige, charcoal, and brown, the linen placemat's design is simple yet sophisticated making it versatile and easy to pair with a variety of dinnerware and décor styles.

Easy to care for, The Linen Placemat is machine washable and can be tumble dried on low heat. With proper care, each placemat will maintain its quality and beauty for years to come.

Elevate your dining experience with our European Flax Linen Placemat Set, and add a touch of timeless elegance to your home décor.
The Delivery.

Complimentary delivery is offered with orders of $35 USD, or more, that are delived to an address within the Contiguous United States.

Expedited shipping options are offered during the checkout process as an upcharged service.

Returns or exchanges of unused merchandise in all original packaging accepted within 30 days of receipt. Please see the full return policy here.
The Color Clause.

We do our best to ensure that our photos are as true to color as possible. However, due to inconsistencies in monitors, digital photography, and the production variations of organic linen, we cannot guarantee that the color you see on your screen accurately portrays the true color of the product.

We do, however, make swatches available at your discretion prior to purchase. Should you care to receive a fabric swatch, please contact us at info(at)clementinethreads(dot)com.
The Linen Placemat Care.

By following these care guidelines, your Clementine Threads Flax Linen Placemats will stay beautiful and last for years to come:

Machine wash in cool or warm water on a gentle cycle with a mild detergent. Avoid using bleach or fabric softeners, as they can damage the fibers.

Tumble dry on low heat or line dry. Flax linen dries quickly, so avoid over-drying to prevent wrinkles.

Iron on medium heat if desired. Flax linen placemats tend to have a natural, relaxed look that doesn't require ironing. However, if you prefer a crisper look, iron the placemats while they are slightly damp.

Store in a cool, dry place. Avoid storing your flax linen placemats in direct sunlight, as it can cause fading. It is also a good idea to store them in a well-ventilated area to prevent musty odors.

Treat stains promptly. Blot any spills or stains with a clean, damp cloth as soon as possible. Avoid rubbing, as this can damage the fibers. If necessary, use a mild stain remover, but always test in an inconspicuous area first.
The Clementine Creativity.

The Linen Placemat by Clementine Threads is a versatile and beautiful piece that can be used for a variety of purposes beyond placement on a dining table. Here are some different uses for The Linen Placemat:

1. Tray liner: Use The Linen Placemat to line a serving tray for a stylish and functional touch.

2. Drawer liner: Cut The Linen Placemat to size and use it to line drawers or shelves to protect delicate items and add a touch of elegance.

3. Pot holder: Fold The Linen Placemat in half and use it as a pot holder to protect your hands from hot pots and pans.

4. Coaster: Cut The Linen Placemat into small squares and use them as coasters to protect your furniture from water rings.

5. Bread basket liner: Line a bread basket with a The Linen Placemat for a rustic and stylish look.


6. Picnic table linen: Use the linen placemats on a picnic table or on lush grass for a cozy outdoor meal.

With its natural texture, durability, and timeless elegance, The Linen Placemat by Clementine Threads is a versatile and beautiful addition to any home or event. Experiment with different ways to use your linen placemats to add a touch of natural beauty to your space.
Add The Linen Placemat to Your Social Thread.
Houzz
View full details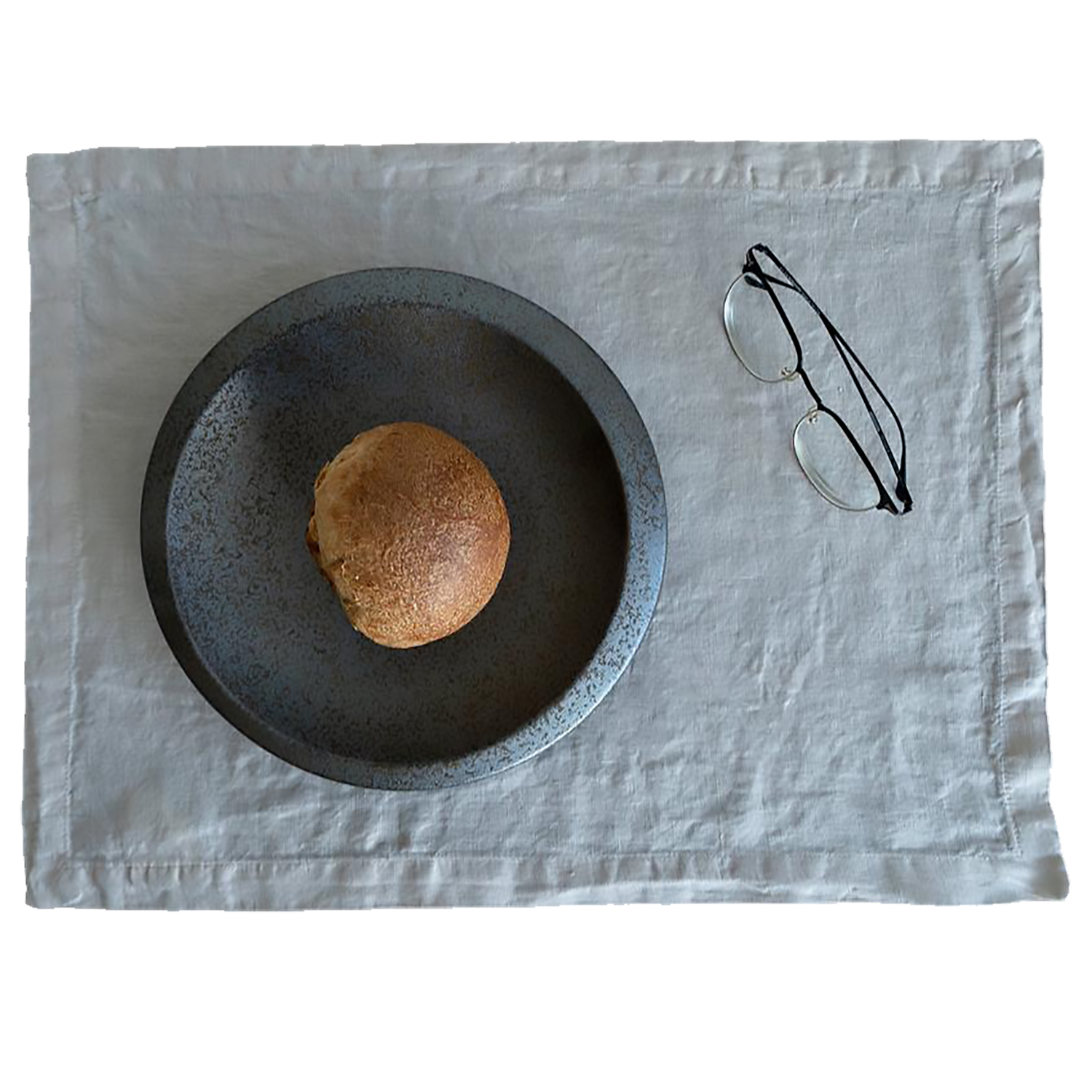 The Linen Placemat Set.
Our European Flax Linen Placemat Set is a beautiful and functional addition to any dining table. Crafted from 100% natural flax fibers sourced from Europe, these linen placemats are not only sustainable and eco-friendly, but also have a unique texture and softness that adds an elegant touch to any meal, whether in a private or public dining setting.
Placemat passed.
Oeko-Tex® Standard 100 is a globally recognized certification system for textiles that ensures the products are free from harmful substances. It was developed in 1992 by the International Oeko-Tex® Association in Switzerland to promote consumer protection and sustainability in the textile industry.
The Oeko-Tex® Standard 100 certification ensures that every component of a textile product, including the thread, buttons, zippers, and other accessories, has been tested for harmful substances. The certification process involves rigorous laboratory testing and product analysis to verify that the products meet strict human-ecological standards.

More From Our Table Linens Collection.
The Clementine Threads Luxury Table Linens Collection is the epitome of elegance and sophistication. Made from high-quality flax fibers, these linens are not only beautiful but also durable and long-lasting. Each piece is carefully crafted to showcase the natural beauty of the linen material, with a range of colors and patterns to choose from.
From linen tablecloths to flax placemats, this collection has everything you need to elevate your dining experience. The soft, textured surface of the linen material adds a luxurious touch to any table setting, while also being highly absorbent and resistant to stains.
Whether you're hosting a formal dinner party or simply enjoying a casual family meal, our luxury flax table linens collection is the perfect choice for those who appreciate the finer things in life.
Regular price

Sale price

$18.00

Unit price

per

Regular price

Sale price

$22.00

Unit price

per

Regular price

Sale price

$20.00

Unit price

per
All on the table: Reviews of The Linen Placemat.
The Thread: Service Excellence.
Complimentary Delivery.

Orders placed with Clementine Threads for Table Linen, such as The Linen Placemat Set, that exceed $35 USD are delivered by ground service as a compliment.

Exchange and Return Opportunity.